Who
We are a creative group dedicated to targeting new business opportunities for our clients through our 15+ years of experience in graphic design, product development, web design and customer relationships.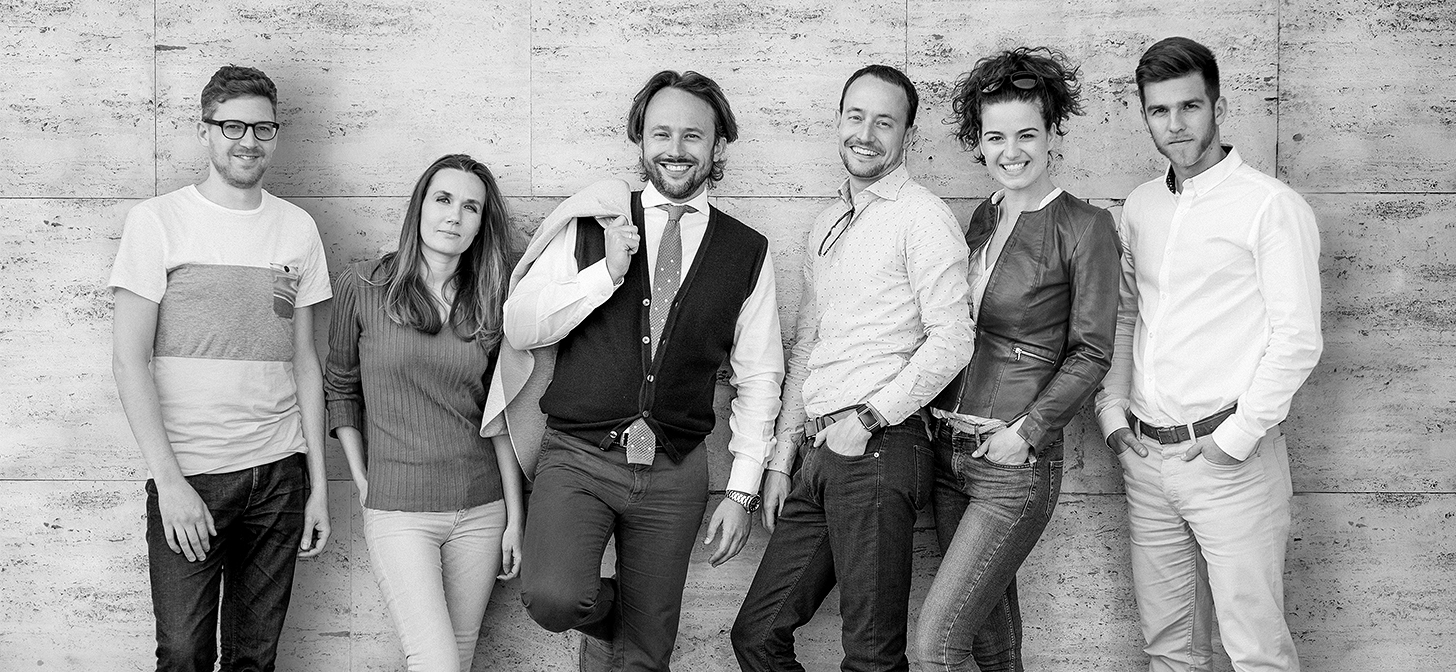 From left: Ábel Siptár art director; Szilvia Szakács office manager; Gábor Erdélyi CEO, partner; Dániel Erdélyi head of art, partner; Zsófi Tóth art director; Bálint Szabó art director
What
We create the shape and style of your current or future business, website, media campaign or mobile application. To put it simply: we make your business look great. We believe that communication is more effective when all visual tasks are held in the same hands and when key elements are consistently applied on all platforms. Read more on what we do on our solutions page
How
Preparation

Thorough research of the targeted market segment, we explore the ways of product positioning, identifying key messages and core strengths of brand and product.

Concept

Conceptualising, developing ideas. Creation of initial sketches, drafts and wire frames, elaborating several versions. Technology consulting, prototyping. Our client gets heavily involved in this phase, with the final concept selected as a result of constant communication.

Details

Once a concept is chosen, the final designs are created, polished and refined down to the very last detail. Till the very, very last one.

Execution

The visual elements or products become real after the selection of appropriate technology and production tools.
For whom
Our mission is to transform valuable, innovative and delightful ideas into new business. The outcome is a concept, an interactive product or service that your clients fall in love with, over and over again. Instead of recycling the same style, we prefer to approach each and every project individually, developing a design that fits perfectly. When working out a concept, we focus on the bigger picture: not just on the product itself, but on its message, potential audience and relationship to similar products.
During its operation, Drone has proudly earned the trust of some amazing companies.

Where
Office

Our office is in the heart of the city. During its realization we aimed at creating a progressive and quality-orineted work environment. Its architectural solutions have attired the attention of Octogon magazine, they wrote an article about us.

Address

1075 Budapest, Károly Krt. 1. Hungary

–

If you visit us, ring doorbell No. 6
Find us at the left staircase, on the mezzanine.